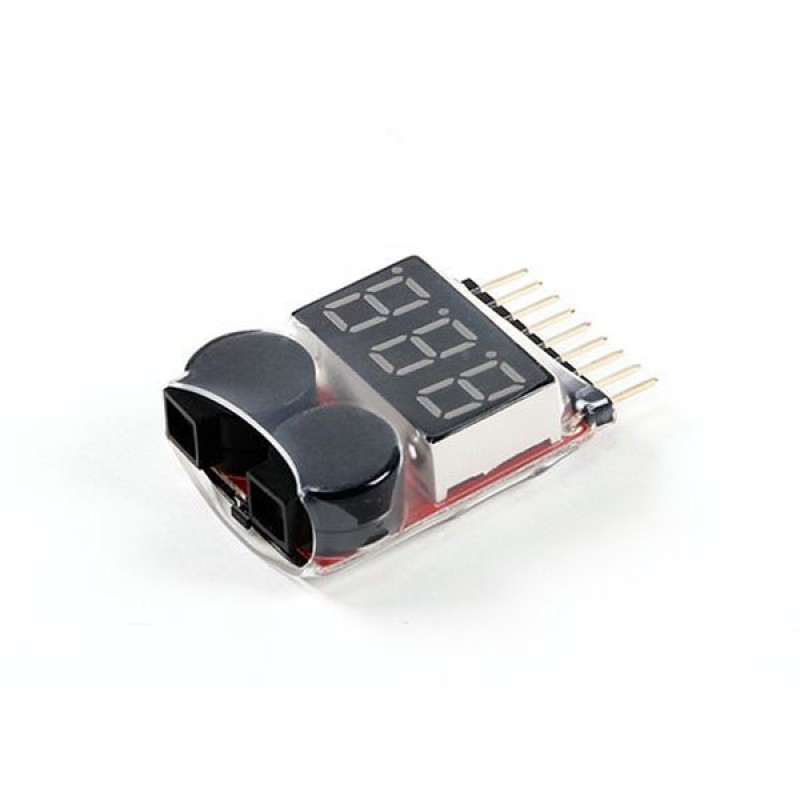 Specifications:
• Input: 2S~8S
• Battery type: Lipo/LiFe/Li-ion
• Cell Voltage Display Range: 0.5v~4.5v
• Total Voltage Display Range: 3.7~36v
• Alarm set values: Off or 2.7~3.8v
• Size: 41x25x10mm
• Weight: 9g


1.Could you please introduce your service team?
Answer:Our service team with the personality of confidence, independence, passion and responsibility. They are keep contacting with you in speaking English, and are familiar with the whole export procedures from China. Please feel freely to contact us.
2. Is there a guarantee with the purchase?
Answer:YES. Warranty for every customer: 6 months warranty.
3. Could you supply OEM service?
Answer:YES. We could supply OEM service, we have a strong development team for OEM service,OEM Service Offered Design Service Offered Buyer Label Offered.
4. What is your online working time?
Answer:We are answering your email or skype online from 09:00-23:00(Beijing time),but we will give your best answer when we got your questions ASAP.